Need Ready to use cloud VPS Hosting?
Fastest and best, Ready to use
MANAGED VPS HOSTING
WITH READY TO USE TOOLS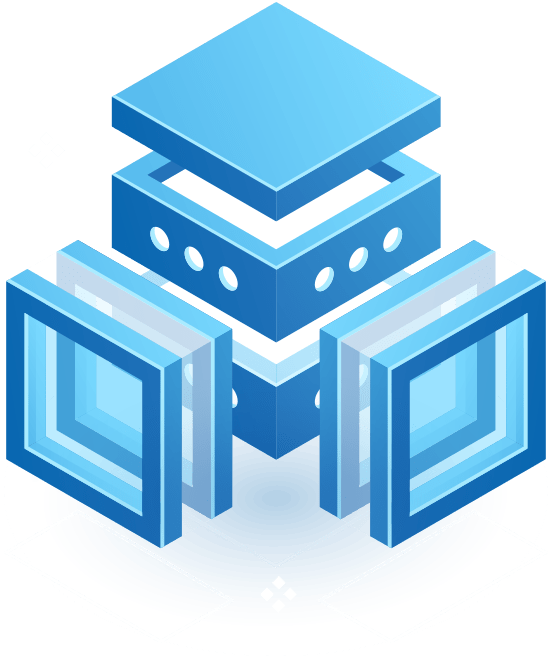 Our Managed VPS hosting is the ideal solution for clients
Instantly Scalable, Fully Managed
Managed VPS Vs Unmanaged VPS
Difference between DronaHost Managed VPS Vs. Traditional Unmanaged VPS
Ready to use with CentOs and CloudLinux
Root Access with Self-management Rights
Managed VPS Hosting Included
Instantly Scalable, Fully Managed & Secured, Free SSL & cPanel, Simple, Reliable, Fast. Built For Reliability & Performance
*Control Panel Site Limitation Could Apply.
Power of a dedicated server and
the flexibility of cloud hosting
Power of a dedicated server and
the flexibility of cloud hosting
Power, performance and flexible price
2-3 years plans are available with a huge discount
Extraordinary Tools And Services
Available For Seamless Website Design, Development, Maintinance and Website Hosting
WordPress Website Design
with free premium wordpress theme and plugins
Do you need a website and don't you know how to start? We provide a complete solution including premium themes and features, site-builder, SEO and the supports needed to launch or maintenance your websites.
Website Transfer
best website migration services for you
Our web developers are expert in website transfer and automated WordPress migration using WordPress plugin or manual. We are ready to serve 24/7. Please contact us using bellow button, live chat, skype or email. We will take care all of your wordpress website content
We offer a FREE SSL certificate (https://), you can securely launch your website. No configuration, no hassle.

Upgrade Your Package
FREE OF COST
You can upgrade your website hosting plan anytime and it's totaly free of cost.

WHY DRONAHOST
MANAGED VPS HOSTING?
Do you want an old traditional hosting for your business websites? We are sure your answer is "NO." We are introducing the world best optimized and managed VPS hosting ever for your websites.
Most of our VPS hosting user-requested us; they don't want to expend time to Install the Operating system and other essential tools on their VPS hosting. Even they don't want to hire a server manager to install, and maintenance newly purchased VPS hosting. Also, it's expensive.
We always ensure our client's satisfaction. That's why we are introducing the Managed VPS cloud hosting for your business, and it comes with a pre-installed operating system with tools and essential tweaks. You just focus on your business, and we will maintain your server from our end. No need expence extra money. It's our promise to you.
GREAT OFFER
WITH EVERY VPS HOSTING PLAN
Our cloud hosting is built using SSD (Solid State Drives) protected by Raid 10 for high redundancy and data protection. Besides, Our Lite Speed Web Server is 10 times faster than Apache.
Frequently Asked Questions
How quickly can I get my sites online?
After placing an order your website will online in minutes. Also, we offer free migration to us. You can place a migration request to bring a website from somewhere else by clicking bellow button.
How do I get full control?
Dronahost provides full control of your websites including domain and hosting. You can manage your domains, websites, database, emails, etc by the cPanel-control panel and our portal.
What are the benefits of Managed VPS cloud hosting?
Our Managed VPS hosting was built from the ground up with hundreds of modifications and special rules to ensure you have the fastest, most stable, and most flexible delivery service for your content.
Dronahost Hosting does not believe in traditional servers. We provide modern, light-speed web servers, and it's confirmed the best security and performance.
We offer a Auto and FREE SSL certificate (https://), you can securely launch your website. No need especial work to install this.
How many sites can I host at one hosting?
There is no limit. You can host unlimited websites on any hosting.
Can I upgrade my VPS package or move from another package?
Unconditionally! Without any doubt, you can upgrade your hosting package at any time.
Is it Best Cheap VPS Hosting?
"Yes," Dronahost was offering the best cheap VPS hosting. If you have any doubt, you can check the comparison above, "Managed VPS vs. Unmanaged VPS.." The subject is not the cheap VPS hosting or costly VPS hosting. You have to focus on the services we are offering. You may compare it with other hosting companies. You will found we offer the best services at the minimum price. We assure you, your satisfaction is our priority.
Is it Managed SSD VPS Hosting?
"Yes," Dronahost offers managed Hosting with SSD. Our managed VPS (Virtual Private Servers) hosting provides you the performance of a dedicated server and the flexibility of cloud hosting.
Which VPS package should I choose?
You don't have to hire a server expert to find a Cloud VPS server that is right for your websites. If you are new to hosting or don't know how you select the best packages for you, please contact our support! We will assist you with the best your needs and make those tough decisions for you.
How do I transfer my site from old hosting?
Don't worry; Our website migration team will handle this. After purchase any of our hosting packages, please open a support ticket or contact us using live chat, skype, or submitting our migration request form.
What kind of support do you offer?
We take pride in providing professional, one to one support to our customers through the ticketing system, live chat, skype, phone calls.
Difference between other managed VPS hosting
Since it's a DroneHost managed VPS, we allow up to five clients on a single node because its a higher performance VPS server at a low price. Note. It does not make any issue with performance because we trust our higher performance VPS servers.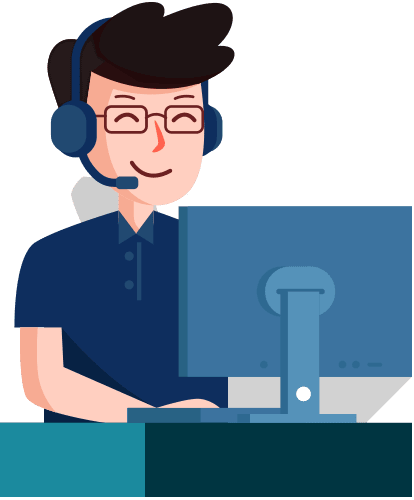 AWARD WINNING SUPPORT
We offer 24/7 support for our clients. Your every support ticket is most important to us. We are very happy to answer your every question via phone, email, Skype, support ticket, What'sApp or others.